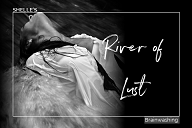 Obey My desires and drop deeper into sexual bliss with this week's River of Lust, with a special Sissy - River of Lust session just for My sissy gurls. The Tease and Denial is over. Now a REAL fantasy comes true, being sexually Dominated by your powerful Domina. It works so well after a week in Chastity. ~giggles~ you have been focused on Me all week. Thinking of your Domina all the time, wanting to please Me by being obedient to all My daily instructions in Chastity. This is the life you were always meant to live, with Me at its center. Obedience is Pleasure.
I am your Addiction and the Object of your throbbing sexual desire. So, when you fantasize of Me, every arousal connects U/us. Everything you do, you do for Me. When you delay sexual gratification, you realize the source of your arousal is when you WANT to please Me and show strict obedience to My orgasm control. Feeling so weak for Me feels sooo good and exciting. Submission is Pleasure.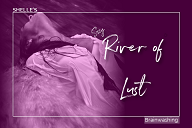 As I guide your hand to the edge of arousal, your pleasure and motivation leads you to always crave My Permission to go all the way and cum for your Mistress Owner. NOW, I grant you permission and allow you to orgasm, you will now experience the ultimate Pleasure of enslavement, when you share your release with Me and offer your TRIBUTE to please and serve Me and acknowledge your Ownership and gratitude to your Sexy Domina. Ownership is Pleasure.
Chastity slave in Lockdown Locktober you will wait for release UNTIL the end of the month. (Or beg for release in a text message with a stroke tribute.)
Go now and Explore your Pleasure.
EXPERIMENT
Last week I asked you to participate in this Experiment of choosing the Most pleasurable experience of the past week, which includes today's guided release session, LUST (Part 3). Last week, I Teased and toyed with you in Hypno Toy'd (Part 1). Then there was the full week I kept you in Chastity (Part 2). PLEASURE comes to you in many ways. Through your submission and obedience to Me. Teased to stay hard and horny for Me. Serving and pleasing your Domina. Asking permission for your release and offering tribute.
Emailing Me with PLEASURE in the heading after listening to this week's session (River Of Lust) to let Me know which PART - 1, 2, or 3 was the one giving you the MOST pleasure and WHY. This will help Me prepare for future training sessions. I will post the results the following week. I'm excited to see your preferences and will be using them in the future, keeping you addicted to My will, forever. giggles
UPDATES
With Halloween here next week, it's trick or treat time. I will have many of My Halloween themed sessions in Special deals. I know this is a different and difficult year not able to get out during this pandemic, but I've always loved Halloween, so let's celebrate.
I am still planning My beach getaway. OMG, so little time...But My ribs are slowly healing.
NEXT WEEK
W/we will be celebrating Halloween next weekend with a brand new Halloween tale. I'll have you trick or treating without having to leave the house. Giggles
Plus, I will post the results of the Pleasure Experiment/Assignment.
Check these sexual special deals:
Pleasure in Submission --
I will hypnotize your mind into My erotic web, all LOCKED up.
Mind Dominance --
My voice will slip inside and before you have a chance to stop it...