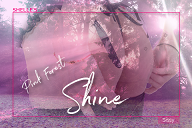 What an incredible two weeks. But I'll get into that later. This week, I want all of My loyal and faithful servants to begin listening to My "MONA Lisa" of creative work, The SLEEPING FOREST. you'll hear a very young Me. It was eight years ago that I conceived of this Journey. Whether you've listened to it before or not, it is still very timely because it allows you to REALLY EXPERIENCE Me and who I am then and today. It reflects My inner self.
Listening to the Sleeping Forest will bring you closer to Me. I will bring you into My world and you will find yourself lost in a beautiful journey into your own mind. The experience will be SPECIAL for you. your mind will be opened as the imagery comes to life in a way that you will discover what this all means for you in your relationship to your Domina.
you may begin with The Sleeping Forest Introduction (Session one) and listen to it when you go to bed and fall asleep in My Sleeping Forest. Listen each week to the next session (there are 7 total) until you have completed the series. This will be an Integral part of your slave training. I want you to experience the ORIGINAL COMPLETE Sleeping Forest erotic brainwashing. Soon, some surprises await you in the Sleeping Forest. Here is the INTRO on My YouTube Channel: The Sleeping Forest Introduction - YouTube
I have the entire series, deeply discounted, in My Special Deals for all 7 sessions. And each week I'll put the next Individual session that I want you to listen to in My Special Deals for the files you don't already have.
For My sissy gurls NEW this week--Experience My PINK Sleeping Forest in a way that you will never forget. Take My hand as I lead you on a very EROTIC journey as you connect with a deeper level of your soft sexy feminine side. This session will leave you literally begging to travel deeper into this beautiful PINK Forest - Shine of lust and self acceptance.
This week I have created a beautiful session just for My CONTRACTED slaves. It's a SPECIAL GIFT for your Love and Devotion and for taking such good care of your Domina. This session will give you a whole new reason to hurry to bed at night... even in your sleep My influence makes you weak for Me which arouses your need for submission. you are so important and a huge part of Me that I must take the best care of you, above all else. None of this would be possible without your support. Let Me know if you haven't gotten it in your email. I'm so good to you! No wonder you are lost in Me.
Non-contracted, maybe it's time to think about My Slave Contract Slave Ownership. Email Me.
SHELLE'S PLAYGROUND
A very, very sexy surprise (in case you don't already have it).....Let Me program your suggestible mind with another fun TRIGGER to help you serve O/our interest in obedience better. Come play with Me - Shelle's Playground Surrender PM. you know I can't tell you anymore, but Surrender PM for the next two days. Giggles
TENNESSEE ADVENTURE
Like I said, it's been an incredible two weeks. I want to share this link to My Domina Shelle Tennessee Story. Do you think the mechanic was hypnotized? Do you think he felt My unspoken control? Was he astonished with the beauty of two Damsels in distress? Were you a little jealous that he was in My presence?
With My visit to the Farm wrapped between two 12 hour shifts at the hospital, it seems to have been a bit much this week. I still feel like a Damsel in Distress, with a lingering cough, a bit tired but getting better. Now I had a perfect stranger take such good care of Me when I needed it. And you have Me all the time. So now is your opportunity to pick up My spirits, come to My rescue and please Me all at the same time with a Gift of Love Domina Shelle or if you prefer to support My Challenge To Please Domina Shelle. And as you go now and TRIBUTE Me, will you be HYPNOTIZED and feel aroused by My unspoken control? Giggles
UPDATES
HAPPY EASTER for those that celebrate. But everyone can enjoy eating a chocolate bunny!
NEXT WEEK is a Hypnotic story of possession and ownership.
My special deals for additional listening...