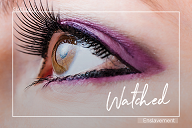 Starting this week, you will see what living up to My New Year resolution is for you... to have you Happy and keep you Hard and Horny for Me. you have a need to be controlled, trained and brainwashed. you need Me to take over and for you to belong to Me, your Domina Shelle, your Teacher, Brainwasher, Mistress, Princess and Owner. I am EVERYTHING to you and ALL you need and desire. This week's session, Watched, will reaffirm and keep in focus that Everything you do, you are doing it for Me... to please Me.
you may thank Me, My sex toy, for taking over your life and bringing you the pleasure that I do. My plan involves Me, slipping into your pants between your legs, keeping you so weak, blank and mindless. your mind lies open and susceptible to all My suggestions. This is your life now, owned and dominated and helplessly in love with Me. My hypnotic control is your addiction. I love My power over you. It arouses Me watching over you gooning your mind away.
My hypnosis enthralls you when you feel blank, mindless and aroused, stroking your resistance away. It's real, your reality, feeling entranced, needing to be MINE, enslaved and hypnotized. Nothing feels better than feeling weak and obedient for Me when you are deeply hypnotized by My voice and words. you are My horny hypnotized sex slave and you will remember Me watching you every time you stroke for Me. Repeat after Me. "i belong to Domina Shelle. I live My life to Love Honor and Obey only You," Good boy. (and gurl).
UPDATE
I hope everyone is happy and healthy. After My bout with Covid, I got hit by My asthma/bronchitis and a sinus infection. Thank God I am finally feeling better, and now looking into a couple of days at a SPA to get My mind and body all together, again. I'm researching and I'll update you soon.
For NOW, I'm really looking forward to going for a RUN again. I missed RUNNING so much!
I am back to My future retirement contribution with My Challenge to Please. And thanks, again, for all you did this year for O/our Christmas family. Let Me tell you how impressed My sisters were with your generosity and Christmas spirit. you OVERWHELMED ME! Thank you!
NEXT WEEK -- I have NOT decided yet...Therapy or hummm...I'll surprise you.
Look into picking up one of this week's special deals ---
Have an amazing week and DO NOT GET SICK.
Kisses