Brainwashed - Program 6
"MY VOICE"
Description
Level: Progressive-Strong
Length: 15+ minutes
Category: Brainwash
Program 6 - My Voice
Feel the progression of my EXTREME BRAINWASHING---Mindlessly Brainwashed and HORNY---you are brainwashed....I am brainwashing you.....you need to be brainwashed by me more and more now.  You will ache for my voice.  You will be addicted to and OBSESSED with My voice.  Helpless and HORNY, needing me more and more.  Mindlessly purchasing my files, because you need my voice.  Brainwashed pet, you can't resist my voice, you can't resist listening, can you. ***GIGGLES***
This program is NOT for beginners!  For the most POWERFUL effects listen to Program-1 before any of the additional sessions.  Be warned the sessions become progressively stronger with each program.
Listen at least 3 times...you can't get enough of My voice...
Product Download
Brainwashed-Program-6-The-VOICE-dl4eyv3s.mp3
Brainwashed-Program-6-The-VOICE-dl4eyv3s.mp3
Reviews
Wednesday, 11 October 2017
I won't spoil it, but I love this file, it's one of the files I loop the most in her brainwashing session. I recommend this file thoroughly, you will not regret buying this and spending an afternoon looping it.
Monday, 03 July 2017
A deep trance, her voice is everything to me. Everey day all the time i am desperate to hear her voice. A sexy trance
Monday, 27 March 2017
This one really got me. i'm still shaking with desire, just as much as i did during the file itself. That craving feeling is so overwhelming, i didn't even want to get out of bed. i just wanted to lay there and soak in the pleasure of Her words...Her sweet voice...my head still tingling.
More reviews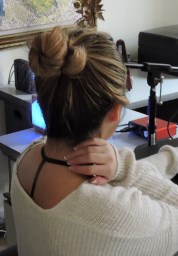 Get Updated