Domina's Used Lipstick
Imagine kissing your Domina's soft full lips...
Description
Have you ever closed your eyes and licked your lips, just thinking of what it would be like to kiss My soft full lips...I bet you have.  Now I am allowing you a taste.
Would you offer your throat to the wolf with the red roses... Oh it must have been while you were kissing Me.  Oh and I swear it's true, you were just about to say you love Me.
Taste My lips, feel My spell take over your mind.
Product Download
DominasLipstick.rtf
DominasLipstick.rtf
Reviews
Sunday, 12 February 2017
i am so lucky to already have a lipstick that my Domina used before. Licking it, tasting the heavenly scent of Domina and the sweet aroma of the lipstick itself is so wonderful. It is nearly as if i would kiss my Domina. Plus as a sissy of Domina i am so proud that i can wear the same lipstick as She did. Every slave should have a lipstick of Her. i myself will soon need a second one before this one is all gone... giggles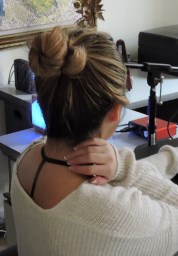 Get Updated