Edge Of Control
Edge of CONTROL...you simply will not resist this one.
Description
Level: SEXY
Length: 38 minutes
Category: Mind Control-Fetish
Includes:  Mind CONTROL - EXTREME EDGING - Guided Masturbation.
SEXY puppet MASTER pulls your strings.  your c*ck aches for My touch.  your mind is My mind, and your body is My body.
Feel Me stroke you endlessly to the edge until you are hopelessly turned on.  Every stroke will bring you deeper into My control.  you stroke when I tell you to stroke.  you stop when I tell you to stop.  Like a puppet obeying its puppet-Master.  Dance to My strings as I leave you trapped within the grip of My sensuous voice.  My relentless teasing will drive you crazy with desire for Me.  Teasing you as I moan with pleasure right beside you.  you are so easily ensnared into My alluring web of feminine temptation.  your weakness turns Me on.  your stroking for Me brings you so close to cu*ming, but I won't let you.  I will take you to the edge of exploding, and just when you are about to lose your mind... I pull on your puppet strings and bring you back under.  Over and over again.  Just to show you that I can.  Will I drain you, or leave you on the EDGE?  Listen and find out!
Product Download
Edge-Of-Control-e9lsgev6-(c)ShelleRivers.mp3
Edge-Of-Control-e9lsgev6-(c)ShelleRivers.mp3
Reviews
Monday, 27 February 2017
This file is incredible. i am honestly lost for words...all i can say is buy it, and that it probably has my favorite induction of all time.
Monday, 27 February 2017
Tease, Denial and Edging – such an efficient obedience training for pets! As my brain is flooded with Dopamine there is absolutely no resistance. Best learning effect when the conscious mind is just focused to control the waves of arousal and the subconscious mind is all receptive to Domina's words. I love to be trained like this!
Thursday, 03 December 2015
I loved it! Domina Shelle brings the perfect mix of hypnotic puppet play and sexy brainwashing. As ever, I am Hers to do with as She pleases. The end of every session has me deeper and deeper under Her control, and in this recording Domina Shelle uses everything at Her disposal to take you deeper. A must listen.
More reviews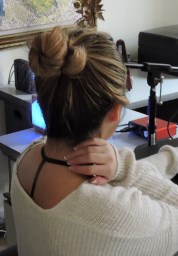 Get Updated