Indoctrination
My next GUINEA PIG session. Be a good GUINEA PIG for Me and listen...
Description
Category: Brainwashing-Mind Control--Erotic Hypnosis
Length: 77 minutes + Loop
A MIND BOGGLING experience.
Be My GUINEA PIG...Let Me play inside your mind.  WITHOUT any knowledge of what I may be doing.  Isn't that what you want.  Just think of what your future would look like as My guinea pig.
I'm NOT going to tell you about this session's contents.  I will tell you that while I was recording the session, I had never experienced a TRANCE like this one.  I was in another place, I felt INSATIABLE.  I did NOT want to move.  I just wanted to stay in that place.
So listen now and see how you respond to this amazing session.  I want to hear back from you, I want to know what you experience in and out of trance with this session.
This is your COMPULSION.
This session is rather long....1 hour and 17 minutes of Mind fucking.  I added a loop for shorter listening.
This session is one that you will not forget.
Product Download
Indoctrination-(c)ShelleRivers.mp3
Indoctrination-(c)ShelleRivers.mp3
Indoctrination-LOOP-(c)ShelleRivers.mp3
Indoctrination-LOOP-(c)ShelleRivers.mp3
Reviews
Saturday, 23 June 2018
What an incredible file, I fell so deep and felt so wonderful as my Domina made important changes in my mind.
Saturday, 04 November 2017
Very long session, but it also took me very deep. i kept falling into actual sleep and then immediately waking back up twice during this session. That is not normal to me. i think my mind just vanished couple times and can't remember anything that happened then.
Saturday, 28 October 2017
This was an incredible session. It wasn't a fast food type of trance, it was more like a fine dining experience...slow, relaxing, and eventually building to the main course. The length of the session may seem long, but you'll find it's a relaxing and enjoyable stay. As i got to the main event, i was definitely deep and certainly didn't want it to end.

It became very addicting the longer i listened. And the longer I listened, I found myself making more time to fit in the additional loop. I just couldn't get enough of it.
More reviews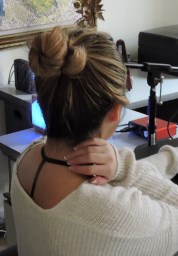 Get Updated