EROTIC HYPNOSIS MP3'S AND MORE
Meet Lady Helena, My girl slave.  I have trained Her on how to train you.  She does whatever I want...I use Her special talents and instruct Her to take charge and to have Her way with you.
She will TRAIN you, tease you, TEST you and punish you, ALL at My bidding.  I give Her MY POWER over you...She is NAUGHTY and loves pushing your limits.  She is DOMINANT, and sometimes EXTREME.  She is EDGY and very DEMANDING.  She is taking you where I want you to go.
Manufacturer:
Michelle Rivers
Results 1 - 23 of 23

Lady Helena
Products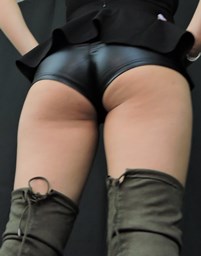 Get Updated