My slave's Life
Addicted and Obsessed for your Domina, Mistress, Princess and Owner. I am your everything...
Description
Category: Enslavement-Mind Control
Length: 21 minutes
Can you imagine what it would be to live as My slave and puppy?  your inferior existence centered around pleasuring, pleasing and serving your Domina.  Not that your Domina wouldn't keep you naked, mindless, collared, or use your implanted triggers for My amusement!
My love puppy, through My powerful brainwashing you are beginning to comprehend the extent of My influence on you and your everyday life.
This powerful subliminally charged file will share a glimpse of your life in complete enslavement to Me.  W/we will explore how I would use you for My pleasure and My wicked desires... Giggles.  So, My pet, cum and wake up at My feet and begin the rest of your life as My trapped slave in hypnotic bondage, a world of erotic pleasure, torment and yearning.
My adoring pet, let Me affirm O/our special bond as I instruct your open and suggestible mind what it means to be a valued obedient collared slave for your Domina, always looking for new ways to please your Princess by actively seeking My affection and attention.  Let My sultry voice and words trigger a never-ending need to obey and submit to My control, embracing your submission so completely that you will commit yourself fully, acknowledging that you are Mine, and only Mine, forever...
Crawl up next to Me and listen....Then send Me your thoughts on what a day with your Domina would be like, using your most vivid fantasies and desires.
Perfect for bedtime...as I leave you sleeping.
Product Download
My-slaves-Life-(c)ShelleRivers.mp3
My-slaves-Life-(c)ShelleRivers.mp3
Reviews
Tuesday, 05 December 2017
this file means so much to me. i identify fully with all that Domina says here. it took me so deep into my submission to Her that all i can think is how can i always be the best slave i can for Her. you must listen to this if you are serious about this life in servitude to Domina Shelle.
Tuesday, 17 October 2017
my life as Dominas owned property is made clearer to me, and I accept my true place as Her slave forever. I think only of Her and only of Her pleasure and happiness.
Saturday, 07 October 2017
For some reason this was the file where slave felt so deep that he finally realized that Master owned him for real. slave listened to it multiple times but was never able to figure out anything about the file, other than ... umm ....
More reviews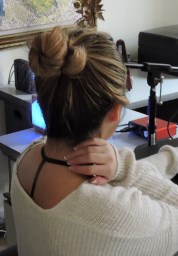 Get Updated