Pocket Pet
Follow Me to a world of sexual fantasy... Princess shrinks your whole body...making you Her pocket pet...
Description
Level: Mild
Length: 31 minutes
Category: Fantasy-Erotic
Sample: LINK
Don't miss out on this file...It is FUN, SEXY, and a lot of WICKED...Close your eyes for a moment and fall into TRANCE.... follow Me to a world of sexual fantasy... Princess takes all control and shrinks your whole body...placing you between MY beautiful breast, making you My pocket pet.  Imagine you inside MY panties....being used as MY human sex toy.
Now that will definitely take FANTASY and EROTICISM to a whole new level.
Product Download
Pocket-Pet-gl8uc5sk.mp3
Pocket-Pet-gl8uc5sk.mp3
Reviews
Friday, 24 October 2014
my Domina shrinked me until i became so little that She could use me as Her handy sex toy. In the file She uses Her toy just as promised outside and inside Herself. It was such a bliss to be so close to Her and moistened by Her essence. After listening i wished that the wicked fantasy of my Domina could come true. i want to be used by Her again and again just for the pleasure of my Domina.
Monday, 19 March 2012
The fantasy and narration are absolutely fantastic. I can only be disappointed at this point in my own trance going ability, because I would like to relive this one as intensively as possible.
Thursday, 15 March 2012
Miniaturisation is not a fantasy i have had before, but the opportunity to indulge Domina Shelle and have fun is not one i would miss. I was never in danger of being disappointed but i was surprised at how much i enjoyed this file. Princess' description of the session is a good summary of what the file includes and it is all a lot of fun. A great vacation and a great way to spend thirty minutes.
More reviews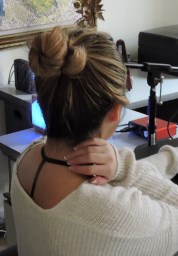 Get Updated