Profound Sleep
Even though you don't always know what I might be doing to you, just LOVE the precious DEEP sleep that you will get after listening to this session!
Description
Length: 21 minutes
There are psychological benefits of deep sleep:  Some recent research indicate that deep sleep may be important in helping clear the brain for new learning the next day.  This is very necessary, for I am always TEACHING you My puppy.
Human growth hormone is released in pulses during deep sleep, and interruption of this stage abruptly stops its release.  Deep sleep is necessary in order to increase the release of growth hormone.  In adults, growth hormone promotes cell repair.  All a part of being HEALTHY, strong and staying young for your Domina.
So listen to this session and feel the effects of truly letting go.  Shelving all thoughts and feeling the healing effects of profoundly DEEP sleep.
REBOOT....sleep, RENEW.
Don't worry, this is not a trick. Giggles!
I'm always looking out for you.
Product Download
Profound-Sleep-(c)ShelleRivers.mp3
Profound-Sleep-(c)ShelleRivers.mp3
Reviews
Monday, 15 May 2017
This file is so helpful in getting a very relaxing sleep. You will go to sleep and Princess is your last thought of the day. I will listen to this file very often when I just need some rest...
Monday, 08 May 2017
I always love to obey Domina Shelle, and i appreciate that She looks after Her slaves. This session is perfect for setting aside one's troubles in order to fall asleep peacefully. It could also work well with another file that ends in sleep, either before or after this one.
Monday, 08 May 2017
This file is a testament to the care Domina Shelle shows for Her slaves, and is just as powerful as any of Her other files. i've been using it as a prelude to my nightly brainwashing, and highly recommend it whether or not one is a slave to Mistress Shelle.
More reviews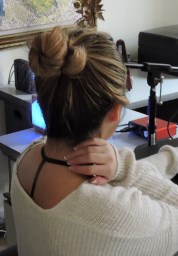 Get Updated