Sissy Curious Series
Sissy Curious Series -- All files 1-4
Description
Level: Mild to Moderate
Category: Sissy
Sample: LINK
Sissy Curious Series
This is the complete series of files intended for those who have not allowed their feminine side to surface, and are either sissy curious, or at least have an open mind to how it might feel.  Sexy!!!  Sensual!!  Arousing!!!
Imagine My moist panties, how they might feel on you.
Come to ME---Be My sissy slave.....Giggles
Includes all 4 files of the series.  92 min combined length.
Includes:
Curious 1 - First Touch
Curious 2 - Role Play
Curious 3 - Controlled
Curious 4 - Sissy Exam
Product Download
Curious-1-First-Touch-rbdw2k8h.mp3
Curious-1-First-Touch-rbdw2k8h.mp3
Curious-2-Roleplay-3duex0pr.mp3
Curious-2-Roleplay-3duex0pr.mp3
Curious-3-Controlled-9kf0bmtv.mp3
Curious-3-Controlled-9kf0bmtv.mp3
Curious-4-Sissy-Exam-dc0l3mkw.mp3
Curious-4-Sissy-Exam-dc0l3mkw.mp3
Reviews
Thursday, 29 November 2012
so Sexy, so Erotic, this is a great offer for extra Sexy files, i Loved each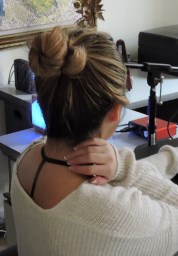 Get Updated