Sweet Torture
Wicked and Oh so SEXY...
Description
Level: Hard
Length: 36 minutes
Category: Enslavement-Mind Control-Erotic
How can such a sweet and sexy Domina be so Dangerous.  How could you fall into such a wicked trap, again.  She takes you under Her power, seduces you and just when you think this is a perfect gift you soon realize the agony of complete defeat.  Be careful because Her voice will take you and break down your walls...as She wickedly laughs at your "sweet pleasure"...The walls of Her prison become stronger...as your will is drained empty.
A perfect TRANCE.  Powerful Binaurals for deeper effects.  Get cozy, turn the lights down low and prepare to lose yourself to ME!
Product Download
Sweet-Torture-7kabj6wd-(c)ShelleRivers.mp3
Reviews
Thursday, 07 January 2016
OOOoooowwwww..... ask for a little rain and Domina will unleash a powerful erotic storm that left me as an empty shell, broken and defeated at Her mercy...
Sunday, 11 October 2015
This file is a fantasy come true! Domina Shelle is so kind and compassionate - she always rewards her obedient slaves, sometimes even with exactly what they've been begging for! Listen and she takes you deep, empties your mind, and leaves you with an incredibly strong post-hypnotic suggestion that will keep you ensure you fall deeply into trance over and over again.
Saturday, 03 October 2015
That file is so sweet, but after the file you will be so tired and dry, lol
More reviews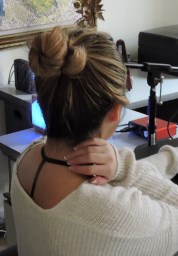 Get Updated