The Key Holder
Extreme Chastity file.
Description
Level: Extreme
Length: 28 minutes
Category: Chastity
Sample: LINK
If you buy this file, you have been unable to control yourself, even with the help of a mental chastity cage.  Buying this file tells Me you acknowledge your weakness and want ME to do what is necessary for you to hand over chastity control to your Princess Domina, and make Her happy.
My pet/slave/follower—please be certain you want to buy this file---it will place you in a position where you will be asked to make an important decision.  Please Do NOT buy this file just for the fun of it.  It is EXTREME, and not for everyone.
Product Download
The-Key-Holder-z5lkn0mf.mp3
The-Key-Holder-z5lkn0mf.mp3
Reviews
Monday, 21 October 2013
Thank You For controlling me Domina? it is so happy and complete now that it is locked down full time. only You hold the key Domina. Everyone NEEDS this file and Your direction and control. Life is clear now.
Sunday, 28 July 2013
for a long time i could not control myself but once i listened to this file i begged her to take my keys and the other day... she did. i've never felt better to give up control. ALL OF IT!
Wednesday, 20 June 2012
i am Domina Shelle's control addict and i loved this file, i want to Please her and i will do whatever she want, you will for sure enjoy her control
More reviews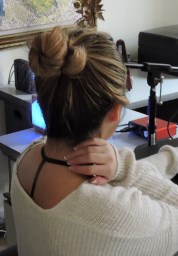 Get Updated