The LOCK
I will lock you up...YES, I am the LOCK. There could be a key...but when?
Description
Level: Extreme
Length: 44 minutes
Category: Chastity-C*ck Control
BE WARNED~~~~This LOCK is REAL----not fantasy.  NOT for NEW slaves.  If you want to EXPERIENCE TRUE C*CK CONTROL---listen NOW.
You are going to feel a powerful descent down into trance.  BeWARE---If you do not want to lose all control of your C*CK to Me, do not listen.  I am about to LOCK you up without a KEY.  Yes, there may be a key but ONLY when I am ready, I am holding the key…maybe even playing a game of hide and seek with it. ***GIGGLES***  For an ERECTION lasting more than 4 hours contact your Doctor.
Product Download
The-LOCK-os5c7irw-(c)ShelleRivers.mp3
Reviews
Sunday, 17 September 2017
i have waited all my life for Domina to create this lock for me and I am so happy to have heard it. I wish I could hear Princess saying go deeper over and over it's the sexiest thing in the world. pet nearly had an accident (untouched) at one point.

i obeyed my Domina and i know i pleased Her when i did
Saturday, 25 February 2017
In the past when i have attempted chastity, there has been this awareness of consciously scaling back as i approach the edge out of a desire to please my Domina. After listening to The Lock, it is more like unexpectedly slamming into a brick wall. Very sexy, powerful, and effective.
Wednesday, 19 October 2016
This is one of the strongest chastity files that I have listened to so far. I already was in chastity when I listened to it, but there was always the risk of an accident when Princess Shelle told me to edge. With this file, I'm confident, that there will be no more accidents from now on.

More reviews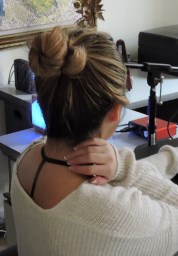 Get Updated