Wicked Acceptance
I will sneak in and ABUSE My CONTROL over your life.
Description
Level: Powerful
Length: 45 minutes
Category: Mind Control
Wicked Acceptance
Compulsory---Cradled in My voice, as I ABUSE My powers of HYPNOSIS.  Feel the compulsion to listen NOW to this SURPRISINGLY powerful FemDom TRANCE.  Taking you into TRANCE softly and gently, without the possibility of escaping.  you will be OPEN and COMPLETELY SUGGESTIBLE --- Ensnared and ACCEPTING My COMMANDS without thought, without question.
Don't worry about the WICKED turn that will leave you SHOCKED and unable to escape.
Listen with headphones on...Prepare to OBEY all of MY commands...A TRIGGER word so powerful.
Product Download
Wicked-Acceptance-p7xt0sly.mp3
Reviews
Tuesday, 15 May 2018
i'm not even aware of everything that happened during this hypnosis-file. i remember that Domina Shelle told me what would happen and i could not and did not want to do anything about it. Than i lost track. The most intoxicating part was the end, however. i could feel the extent of her control over me and my helplessness. Domina Shelle plays virtuously with the subconscious of her victims and demonstrates how powerful and skilled she is. A wow-moment for me.
Friday, 27 October 2017
It is a trance about trust and acceptance. And this is what hypnosis is about in the first place, isn't it? Domina uses soft and sweet powers to execute Her hypnotic control. I like to litsen to this file as fresh up of Her control - espeically as preparation for a longer playtime of assignments or chastity.
Tuesday, 28 February 2017
Hazy on the details, but woke feeling helplessly controlled by Domina and happy with that result.
More reviews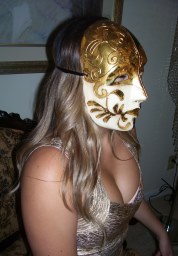 Get Updated