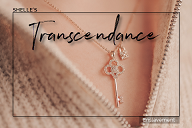 What a start to 2022!!! More on that later. But in O/our Erotic Hypnotic World everything has become the Reality you seek everyday. you have found that your true path to submission is through Me. you have never felt more like My slave than you do right now, so weak and addicted. you can't get enough of your beautiful, powerful Domina. I am the source of all your pleasure. you crave Me more and more and this new year I am going to be giving you exactly what you are craving. Welcome to 2022 O/our best year, yet.
My baby, you are in for a wild ride. With this week's Transcendance I will continue to be at the center of all your thoughts, feelings, desires, obsessions and addictions. Think of this session as a test of trust between Domina and slave. Right NOW, don't you feel so weak and controlled, wanting to download this session, so eager to please Me? That's OK. you can say it out loud… "i am a slave to Domina Shelle". Very good, slave.
you trust your Domina to know what is best for you, My baby. There are so many ways for Me to have My way with you, to take control and make you MINE. When I give you the purpose and direction you need to live your best life, a wave of obedience and arousal goes throughout you. This week, it's Chastity. A test I said. Do you really know how to Love, Honor and Obey your Domina, the way I want to be Loved, Honored and Obeyed? All you need to know about this week's session is to follow all My instructions. If you don't/can't follow My closing instructions, I trust you to email Me to say you sent your Chastity Penalty to ask forgiveness for your disobedience and bad behavior.
I will have a Transcendance - Sissy version available next week. If you can't wait, with this week's purchase, I will send the sissy version Free.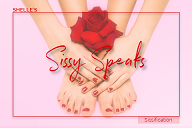 But, I do have a special session this week for all My good sissy gurls with Sissy Speaks. There is no limit to how deep you can go for Me. Relax and enjoy spending time with Me and sinking so deep for your Princess. Let's remove any lingering obstacles in the way of achieving ultimate feminine transformation as My perfect sissy slave.
UPDATES
Did you miss Me this week? It' s been hectic. What a start to the new year. A big snow storm knocked down trees into the driveway and took out all the power in the area for days. We were cold and dark and relieved when power came back on.
Then there is the surge in new Omicron cases, closing schools and affecting so many people. YOU HAVE TO TAKE CARE TO BE SAFE. This is your Nurse Shelle telling you this is important.
Contracted, I'll have a new SFS slave story to make available on O/our website.
I am very excited to be working on a new Beginning Path Assignment for all "newcomers" to the website to get to know you better and use this assignment as a way for you to make a real connection with your Domina. I'll keep you posted.
And remember a SPECIAL surprise or two coming before Valentine's Day.
NEXT WEEK
I will bring you an infiltration session with a wet trigger.
Be sure to check My special deals ...