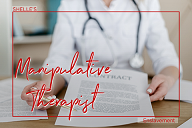 My sweet, I'm writing to you from Tennessee this week. I am in a hotel suite of rooms because it's been a while, My patient. And now is time for U/us to have a serious talk in this week's Manipulative Therapist session. So, step into My office, next to My bedroom. Take a seat on My white leather couch and W/we are going to have the therapeutic session you need. you agree that I know what is best for you regarding the fetishes that are so much a part of your life.
With such a weak programmed mind, it has been so easy for you to fall prey to the influence of other hypnotists trying to Dominate you. When you are aroused under hypnosis it's dangerous for you to be with anyone except Me. No one can give you the pleasure I do. I am the only one you trust, so it is up to Me to protect you and keep you safe.
you can lie back and just let go of your concerns as I bring you down so deep for Me, drop and sleep for Me. Don't you just love this state of pure bliss when you naturally get so aroused under My hypnotic power and control over you? I know what I'm doing by increasing your sexual pleasure, so just let go and obey My words when I tell you to start stroking, right in front of me, in My office, here in Tennessee. I've locked the doors so I can watch over you. And it's when you are moaning in sexual ecstasy calling out My name, that you will know that ALL outside influences and suggestions will be forever banished from the mind that belongs only to Me.
UPDATES
I know you'll really enjoy this week's session. Now, an update. This has been a difficult, somewhat unsettled time for Me and My family. I can't wait to get back home into My more regular routines. you are My other family and you have been a big comfort and support to your Domina. And, I will let you continue to help Me with these unexpected living expenses with a Challenge to Please gift, while I continue to save for My annual retirement contribution.
I have not been able to spend as much time with you, My pet, as I would want. So, let's hope things improve here so We can bring sis back home as soon as possible for her continued recovery. I'm feeling lots of love for you.
NEXT WEEK
It's My Contracted weekend. Maybe I'll have something special, in addition....
Here are this week's special deals:
Sexual Exploitation --
What sane man hasn't fantasized about being sexually exploited by a sexy, beautiful Dominant Woman?
A Covert Mission --
A SUPER POWERFUL and MIND BLOWING LOOP.
Double Jeopardy --
A trance within a trance...you are in double jeopardy.
A Sissy's Double Jeopardy --
Put on your favorite pink panties and prepare to get all wet for your Domina...