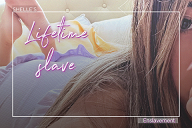 What a wonderful time at the beach where the water cools down My hot body on these sticky summer days. Remember, I told you I was going to make this summer sizzle for you. So, I was thinking. Maybe this just might be too much for you. Obsessed with thinking about Me all the time taking you away from, maybe, more important things. Maybe you're finding it demeaning to your masculinity being told what to do by a Dominant Woman instead of pleasurable and arousing.
So, with this week's LifeTime Slave (This session is for anyone who ever dreamed of being PLAYED with by a WICKED POWERFUL WOMAN), I'm playing for keeps...I'll use My skills as a MIND Fucking Erotic Hypnotist to help you consider what you will be doing with the rest of your life. Neither of U/us wants half-measures. No lurking in the shadows afraid to make a commitment. When you're at the beach, don't just stick your toe in the water. Take the plunge. So relax, download this session and listen as I give you a true analysis of your reality, the pros and cons of a lifetime enslavement to a POWERFUL woman. I am going to be raising the stakes and will be expecting more from you. So, nothing less than a 100% commitment:  to give yourself over to Me in full devotion and loyalty; to Love, Honor and Obey; to Serve and Please Me as your #1 priority; to find your one true purpose and calling in a life of slavery to Me.
I must warn you that I am well versed in the art of seduction and know how to make sure you understand what's best for you. "My oath is to obey and honor my Domina." Mmm, I like the sound of that. Now, at the end of the session I have some instructions to listen to this session again, and after seven days to write Me an email and wait for My next instruction.
DO NOT MISS THIS SESSION—This is EROTIC HYPNOSIS at its best!
UPDATES
My sweet baby, I want to say how much I appreciate you for making My Birthday Day/week so much fun for Me...And I want to thank you, again, for all you do to take care of Me throughout the year and make Me happy to live out My dreams of having you as MINE. Today and everyday I will have you here with Me!
Contracted, enjoy My BD gift to you.
OYSTERS, OYSTERS and NO MORE Wine slush's. Haha!!
But, if you have been observing from afar, too timid to take the plunge and experience the adventure and the life journey to Domina Shelle, now is the time to be brave and contact Me about My Slave Contract and I will answer all your questions.
NEXT WEEK
Let's just say, MIND FUCKED—Mind ALTERED and things always change...
Here are this week's special deals:
Zero Control --
I will install a trigger that becomes more and more powerful over time...Leaving you weak and vulnerable.
Hypnotically Addicted Junkie --
Listen to this Mind Altering Masterpiece...
Web Of Sleep --
It's time to SLEEP deeply NOW and fall into My Web...
A Sub-Conscious Takeover --
Listen and sleep to this Sweet and Erotic brainwashing...Familiar yet DANGEROUS to your open mind.