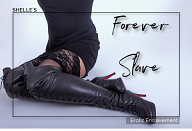 It's TIME to play, I mean time for Me to PLAY with your mind...GIGGLES!!! I am training you that being deeply hypnotized by Me makes you compliant and obedient. you know this brings the pleasure only I can give you and that arousal compels you to serve Me.
I just love this session Forever slave. It will give you goose bumps and an erotic thrill that's difficult to describe. The permanence in that phrase is very powerful for a submissive and particularly those that are a more mature point in their submission. The fractionation is PERFECT...stroking/touching/Falling. Intrigued???
Trust Me, this hypnosis session will BLOW more than your MIND. Listen now...this is a COMPULSION! you know what that means. Compulsion means, act now. No thoughts, NO questions. Just follow your Domina, no matter where she decides to take you. SEXY to LOSE all control!
Brainwashing, Mind Control, ERUPTION, fractionation...Mind BLOWING Binaurals.
SISSY TREAT: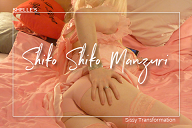 Oh, SPECIAL TREAT, GURLS...sissy session VERSION, Shiko Shiko Manzuri...Put your sexy pink panties on for this one. I love a wet.....well you get it. This session is PERFECT for My GURLS. BE WARNED you will get wet.
UPDATES
What a weekend. So shorthanded at the hospital, I had to work 4 straight days. Then, My car gets wrecked parked in the lot at the hospital for about $4,000 in damages! And they haven't finished on the house, yet. WOW!!!! SOON RIGHT!
So, I was late finishing up last week's plans for you, here. I'm working too hard. I have to rethink My Management Services and get you doing more of the work for Me. Good idea. A worker slave. I always give you what you need. I'm too good to you...Giggles!!!!
So, finally, your SissyGasm Offering is now available. Is your Princess owed any offerings for this past weekend? ~giggles~ Be honest now.
you may have noticed I've been showing off all those sexy clothes on My sexy body on Twitter. Thank you so much for making your Domina look so good. Loves and Kisses......Maybe next week I'll let you Dress Me to model some new clothes for you. Stay tuned. OH, if I have NOT said THANK you, some things come without names. Thank you for always showing Me LOVE and DEVOTION.
Contracted, today is O/our special day, the 1st of the month. We'll both enjoy it together…..
I love poems/stories dedicated to Me. Check the NEW poem on SFS ...
NEXT WEEK:
Next week, nice and close, intimate and arousing…...I mean soooo close.
Check My special deals:
Misdirected --
Misdirected---EXTREME CONFUSION...PERFECT for you. A compulsion!
My slave's Life --
Addicted and Obsessed for your Domina, Mistress, Princess and Owner. I am your everything...