My sweet, where shall I begin. First of all, I want us all to stop and be THANKFUL. Be Thankful for our FAMILIES, our health, our friends...be thankful that I found you. Life can get crazy, as I often demonstrate for you. But, as long as W/we have each other and W/we have LOVE, that is all W/we need. If all other things are gone tomorrow, W/we have each other. A shoulder, a hand up, love and understanding...including TRUST and TRUTH. THAT is what I will be THANKFUL for this Thanksgiving week. I know that not all of us celebrate this holiday...but take this week, no matter where you are and do as Bob Marley once was quoted as saying: "Start the day with a song in your heart".
I am THANKFUL for you this Holiday!
I think that you feel it just as I do...W/we give to each other. The D/s relationship that W/we have built and building is just what W/we need. W/we depend on each other for support and LOVE...A great foundation as O/our JOURNEY takes U/us deeper.
I have no idea why, but I am in the mood for the SEASON. Let's make it AMAZING. Let's stay CLOSE! Keep each other warm for the coming SEASON. Call Me, let's share a hot cocoa. Tell Santa Shelle your Xmas wishes.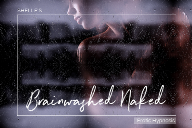 Now for the special care that I always promise you...The training that you need so desperately. I have two sessions, the first is a NEW Doctrination Brainwashing session. It's SHORT and SWEET! I know you are busy, I always give you what you want and NEED. So listen and feel the NAKED truth...get DOCTRINATED.
The second session is for My sissy...It's sexy, it's girly...it's all about the Sissy Foundation of feeling that inner glow. So slip into something sassy and put your headphones on. Let's work on the core of your DESIRES!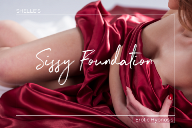 It looks like My website is really close. Once the site is ready to go live, there will be a 24-48 hour transition period where the site will be down. Don't worry, I'll let you know ahead of time when to expect this to happen.
Check out My special deals ...
Oh and SURRENDER S NOW!