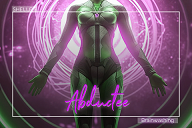 Hello, My Abductee, come with Me​. I am going to paint on the canvas of your open, submissive mind. you just can't wait to submit to My sexual experiments and fall completely under My control. Oh, this will blow your mind. Let Me elaborate on what's about to happen to you. As you know, I don't like to give too much away, but think about all that could happen to you this week as My ABDUCTEE.
First of all, let Me explain...Alien Abduction, also called Abduction Phenomenon, Alien Abduction Syndrome, or UFO Abduction, refers to the phenomenon, lately, reported more frequently by people who experience being kidnapped and subjected to physical and psychological experimentation by an alien figure. These people claiming to have been abducted are often referred to as "abductees". Scientists and mental health professionals explain these experiences away as a result of suggestibility or sleep paralysis. But others say, it's really happening.
Typical claims involve forced medical examinations or mind control of sorts. Isn't it funny how it sounds all too familiar in O/our Erotic Hypnotic World? Let Me ask you. Do you believe that Alien Abduction is real? Do you think that My control over your open, susceptible mind is real? Have I ever Forced you into complete submission? Giggles!!! Of course not, not yet anyway. Everything that I do to you is what you want...it's what you need.
This session is so different from My usual soft sweet inductions...the tone is different, the EXPERIENCE INTENSE. you will want MORE, you will CRAVE more...so sexy, a little wicked and perfect for any abductee. I'm here to help you by manipulating your sex drive. you'll only be aroused when you're submitting to Me. I give you exactly what you crave to fill your life with excitement and pleasure. So, My lil guinea pig, download this session...This is one experience that you will NOT forget and I promise, you will never want to leave.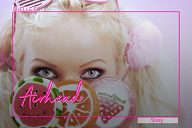 And now, for My lil sissy gurls, I have a sweet session just for you, Airhead Bimbo. (FOR CONTRACTED: Make sure you do not already have this file.) I am going to dress you up, help to perfect your makeup and then... Well, and then, that's when the real sexy fun begins...I use you to work for Me, to lose your inhibitions. I love how you're going to entertain your Princess and create such a HOT new sexual fantasy as My airhead BIMBO slut. Giggles!!! Listen NOW!
UPDATES
I really like O/our new arrangement of your teaching Me to spoil Myself with your contribution to Challenge to Please. Thanks for helping Me feel better that I'll be traveling back to Tennessee, soon.
NEXT WEEK---Let Me ask. Do SHACKLES interest you? How about leather?...the sexy smell of leather. Mmm!!!
Check out My special deals:
Hot Wax - House of Domination --
True erotic submission, a combination of pleasure & pain to subdue and subjugate your mind.
Alien Abduction --
OBEY your SUPERIOR Alien Queen, My abductee...
Queen of Domination --
NAKED in front of Me, powerless to resist and mentally bound to accept My every suggestion...