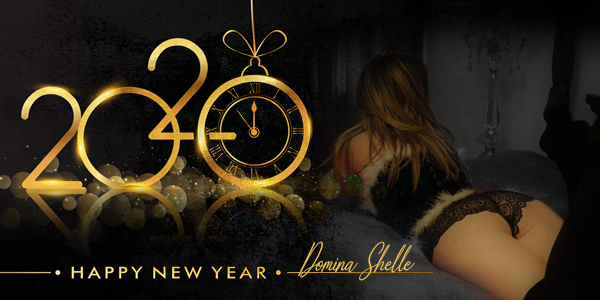 Happy NEW YEAR!!!! It's going to be the best year ever. We are going to travel uncharted territories on our continuing JOURNEY as we delve deeper into your mind. What are your plans? Do you have goals? I have goals, lots of surprises too....you will just have to wait and see. Just buckle up. you are in for a WILD WICKED ride! Thank you for making 2019 AMAZING in so many ways! Now it is time to move on and make 2020 even better!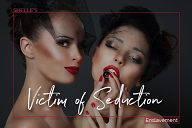 To kick off the NEW YEAR, I am going to take you on a journey into EROTIC BLISS and Mind SEDUCTION with Victim of Seduction...where your conscious and subconscious minds interact. My sweet, you already know that I am a very POWERFUL HYPNO-SEDUCTRESS. Something that you may not know is that seduction is not about the culmination or gratification of desire, it is about the thrill of the desire itself. It is a game that is played as the desire comes closer and closer, and being able to maintain that tension of wanting, waiting and LONGING.
So get naked, get a towel and put your headphones on. OH you will need a TOWEL this time. This sultry insatiable session will cause extreme sexual arousal and orgasmic bliss. I will open up your mind to feelings and mind stimulants that most ONLY dream about.
As you know, I LOVE MYSTERY, so for the details you will have to listen. I believe, the ride is much more exciting when you don't know where you are going, don't you think.
DOMINA'S UNDIES
For your sexual fantasies next time you listen to this session, I'm putting My SEXY scented PANTIES and STOCKINGS on SALE. To make the dream of pleasuring your Domina a REALITY ~giggles~
CHALLENGE TO PLEASE
Now that we are into 2020, this becomes My primary financial priority for the next 3 months. I have just these months to make My annual retirement contribution. With your gift to Challenge to PLEASE you benefit your Domina in two ways. First, you support My retirement fund and, secondly, all contributions are tax deductible, which gives Me another great benefit. So, whenever you are feeling Especially good about your Domina and want to thank Me, just send even a small, appreciated Tribute to the Domina you love to please.
UPDATE
Contracted, I'm posting a new SFS slave story experience this week, The Client. Be sure to read it.
I promised to share this amazing painting. THANK YOU! It is so beautiful.
WOW, what an unbelievable holiday season. Thank you AGAIN for making it perfect. I can't say enough "your DOMINA IS PLEASED".
NEXT WEEK
Have you ever heard about slave "positions"? Let's try one you'll love...coming soon.
My special deals ...
Shiko Shiko Manzuri --
Put on your earphones so My voice will echo in your enslaved sissy head...
Buy My Thigh-High Stocking --
GIVE IN, do it, accept your addiction...
Buy My Panties--
Have a SPECIAL part of Me...Breathe in My scent and become MORE enslaved to ME!
Mind Absorption --
Timeless Brainwashing--Into a MINDLESS FOG
Programmed --
A perfectly PROGRAMMED slave is what I want.