System Override
I will override your conscious mind and reprogram your subconscious...
Description
Level: Medium
Length: 43 minutes
Category: Brainwash-Mind Control
Sample: LINK
I will slip and slide into your OPEN mind, I will override your conscious mind and reprogram your subconscious.  Lie back and just let it happen.  Your mind is Mine... ***GIGGLES***
Product Download
System-Override-kf3a0lby.mp3
System-Override-kf3a0lby.mp3
Reviews
Tuesday, 17 October 2017
It is rather a "System Tuning" than an "System Override" for me – freshen up all functions, sorting out useless thoughts from the system and speeding up valuable functions like obedience and devotion. A great 40 min maintenance of my slave/pet mindset with a long induction, quality playtime with a very playful Princess and a retraining of all the basic rules and thoughts that are essential for a deep, healthy servitude. After this file i feel fresh and devoted and energetic – in harmony with my Domina, my life and myself. i feel a love that only a well trained pet can feel – 100% focus on Mistress. Please! Lets play again!
Saturday, 15 October 2016
Once a pond time I listen to Princess Shelled she has brainwashing me to know she knows best . This one those time Princess Shelle help her Pet . To see what best for her Pet it relaxing deeply woven trance in Princess Shelle voice well lead you subconscious mind in being a play toy play toy and now this make are Princess Shelle happy so Pet well be pleased because the Princess Shelle is happy ,hear sweet giggles
Friday, 31 July 2015
This brought about some great feelings and makes some positive changes to your being. I've become just a little more engaged in myself for Domina. It's almost as if Her voice is stuck in my head guiding me to make decisions to please Her more and more.
More reviews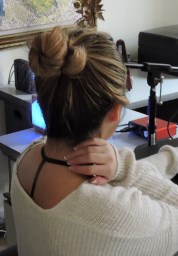 Get Updated