The Mantra Addiction
The Mantra Addiction - includes Mantra assignment, Mantra brainwashing and Mantra training.
Description
Would you care for a visit from your Domina Shelle at the most private, intimate moments of each day?  This time, I am coming to you, My toy, to draw your life ever deeper into your REAL world closer to Me, something I know you have been craving.  I have a surprise for you, My submissive slave.
For a week, I will be in your mind feeding your addiction.  See how I exert My control and power over your thoughts about.....your need to be owned....your need to obey....your need to serve and pledge your devotion to Me, as your Princess and Domina.  As your journey continues, you will discover new ways to think about why you will obey Me forever.
There is no escape from your fate of living your life to please Me.
Includes TWO loop TRAINING files---
Listen with your headphones on---This is a full week assignment.  Listen faithfully, and repeat your mantra 2 times daily for 5 minutes each time, you may do so using the Mantra Actual loop.  The additional loop (mantra loop) deepens your need to mantra.  This is very important to your Domina.  Be sure to OBEY and follow all directions.
Kisses
Product Download
The-Mantra-Assignment-d4js6bsl.mp3
The-Mantra-Addiction-LOOP-5evmt9kh.mp3
The-Mantra-actual-LOOP-xm17vo8g.mp3
The-Mantra-actual-LOOP-xm17vo8g.mp3
Reviews
Wednesday, 07 March 2018
This assignment, is a great place to start, for beginners, new to Domina Shelle. It is very affordable for the amount of quality hypnosis audio offered. I must say, it is also quite a powerful loop file, when listen in repetition.
And when combined with the other activity you will be doing, quite pleasurable and a addictive.
Monday, 18 December 2017
This is a wonderful assignment meant to deepen your devotion to Domina. It will soon become a habit that you will find yourself repeating throughout the day when you arn't paying attention.
Sunday, 28 August 2016
i absolutly enjoyed to do this Assignment and even if this is a while ago i am pretty sure this is one of the Reason why i Mantra every Single Day twice for her now, i just can´t stop to Mantra, it feels way to good to do it for her
More reviews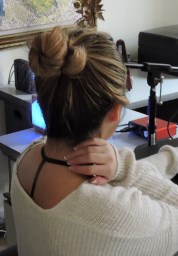 Get Updated