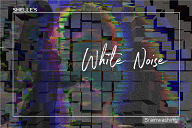 Now that your future is predestined and secured, bound to Me forever, this week starts the beginning of your life as My SLEEPER AGENT with White Noise. With Repetition as the law of Hypnosis.... and My exper-tease to psychologically control and brainwash others, I am taking you, My slave, especially deep into trance to program you to become My Manchurian sleeper agent. I am using a "controversial" international technique that I have learned to master, you love just letting go for Me and being part of My Experiments...feeling yourself so pliable, weak and receptive to My programming.
I know you have fantasized that one day you would simply get a phone call, maybe a text message or even an email from Me. That would be such an exciting surprise, wouldn't it? And now it will happen. you will receive, as part of My message, maybe a single written word or a sound from My voice that would trigger something sleeping very deep inside of you. And you discover yourself becoming dazed and falling instantly blank and obedient, under My control, ready to obey.
Have you ever heard of the Manchurian sleeper? They made a movie called the Manchurian Candidate. Remember? It's about a sleeper agent who considers his life normal until one day he receives a trigger word that causes him to blindly obey instructions. Unlike the movie, I will program you to become my Manchurian sleeper, but only for good. Giggles... you Trust Me, Absolutely! I'm so excited to use this technique on you. you will be My sleeper agent. My sleeper agent, when I trigger you, I will be able to observe and measure the effectiveness of your conditioning. After all, I want you to be perfect for Me.
I know this is something that you have always wanted and you know that I love to make you happy. Giggles... Listening to this session will be the beginning of a new phase in your HYPNOTIC submission to Me.
Listen NOW. Feel My seductive power grow ever stronger over your mind and body. There are two endings, so I allow you to choose your fate.
For My sexy sissy gurls, your special edition will be available very soon. So be looking for it in New Releases. Kisses.
Pleasure Experiment (summary)
I think I've teased you enough.
Remember the choices:
(Part 1) I Teased and toyed to stay hard and horny in Hypno Toy'd.
(Part 2) I kept you in Chastity for a full week, obedient, pleasing your Domina.
(Part 3) I guided your release in the RIVER OF LUST...asking permission for your release and offering tribute.
PLEASURE, PLEASURE, PLEASURE. The results were almost too close to call...but W/we have a winner.
(Part 1) I Teased and toyed with you in Hypno Toy'd.
Sissy Contest... I love the girly pictures you sent. I'm saving them all for Myself so pleased to see you looking so delicious. I've emailed My responses. So congratulations to My sissy winners!
UPDATES
Thank you, once again, My loving VOLUNTEER. Every month you cum through for Me. you may use today's session as your release session for the 15th.
Contracted, your surprise is getting closer... My work shifts are getting busier and busier.
WHAT MAKES YOU SPECIAL
Thank you for all the support for our adopted families this year through My WISH LIST. The toys are almost all purchased...plus W/we are in the process of giving Eyesight and a NEW smile to Ms Lynn. This has really felt amazing for your Domina. Despite all the craziness, W/we have taken the time to do good. LOVE never fails. This is what keeps you and Me together. LOVE and DEVOTION.
COVID-19
It appears that the worst is yet to come this winter. Don't let your guard down. Be extra careful for loved ones. Remember all the rules. Stay safe. You have a very long future with your Domina and I am holding you to it.
NEXT WEEK
What I will do to you, My pet. See what happens when I kidnap you and make you My prisoner. Another fantasy fulfilled. I am just too good to you. ~giggles~
My special deals this week:
Law Of Hypnosis --
I have you Mind Fucked in so many ways now...you're not even sure what is happening...
Snake Charmer --
Experience the feeling of being lulled by a POWERFUL and IRRESISTIBLE Woman...