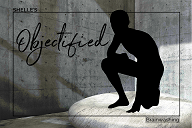 Last week's Beta Drone session led you to where you want to be, devoting your life to serving your Alpha Queen. As you think of Me more everyday, your addiction has brought you deeper into My Erotic Hypnotic World and more under My influence. It's as if all the time before Me doesn't exist anymore or at least has faded into the background. your yearnings and need for Me is ever present.
Being My Objectified submissive, My NEW session lets you experience the deepest sense of enslavement and has you thinking of who you are and who decides what you do. Choice is replaced by obedience. you only want to do what you are told. you don't exist anymore except as My slave and property. I am the One who defines you and your function, who gives you purpose and self worth. There is nothing more important than to serve your Alpha Queen, My beta slave, dedicated to improving My life. And in return feel your will slip away as you submit to My control and domination. There is no need for sexual seduction, because your submission and obedience is even more arousing. Perfect!
Go ahead and say it. "Domina, please take me. i am at Your complete disposal. i need to be used to serve and please You." Good boy...(and gurl)
UPDATE
Sissy Beta Drone is now available. If you purchased Beta Drone and have not received your sissy edition, let Me know.
Here is your Month 12 Wellness CHALLENGE. I need you to be Healthy and Happy, My baby. So follow My instructions.
This week I am beginning to encourage you to put your extra funds together to make a contribution to My Challenge To PLEASE. This is My retirement contribution for this year which needs to be made by April 15. Thank you so much for your help in the past. you Love Me.
I am so pleased with the demand for My worn scented Panties. Close your eyes. Feel the fabric. Bring it to your face and inhale My essence.
NEXT WEEK I'll have everything prepared for a new therapeutic treatment to keep Me ever present where you need Me most.....
Check out these special deals:
Blank State of Mind --
I am about to take you to a whole new level of HYPNOTIZED-BLANK-MINDLESSNESS...
Sissy-tude --
Feel your inner SISSY becoming REAL...
Mind Abductress --
MIND FUCKED, bound, helpless, triggered and BRAINWASHED.