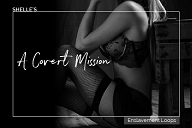 My puppy, this is going to be such a HOT summer.  W/we are moving to the next level of Brainwashing, putting My suggestions, commands, desires and expectations into ACTION and SERVICE.  This week's HOT brainwashing summer session, A Covert Mission, is a perfect follow up to last week's School session.  I will be making permanent life changing neuronal connections and providing you the answer to EVERY question I ask you.
I know you are just CRAZY about Me.  The more demanding I become, the more you want to say, "Yes, Domina".  Do you like obeying My commands?  Or do you like surprising Me with things I love and doing My bidding?  See how perfectly the answer fits.  you are being brainwashed as My perfect submissive and obedient slave.  you will enjoy listening to this session over and over until you are perfectly conditioned to please Me.... I am just too good to you, My pet.
Brainwashing is the concept that the human mind can be altered or controlled by certain psychological techniques.  Brainwashing is said to reduce its subject's ability to think critically or independently, to allow the introduction of new, maybe even some unwanted thoughts and ideas into the subject's mind, as well as to change attitudes, values, and beliefs.
Please NOTE:  Brainwashing is REAL and can change your beliefs, etc.
DOWNLOAD this amazing LOOP SESSION and fall...I'm taking over.  Follow the instructions within.
NOTE:  Brain Calibration is still in the works.  So I am holding off for a week or so...It is going to be a HUGE part of your DAILY life.
UPDATES
OMG.  I just love reviewing your school assignments, especially with all the gift cards I received.  Thank you.  That earns you an A+.  I do see how difficult it is for some to PROMOTE Me and My work with file reviews.  So here is your "Yes, Domina" opportunity to Please Me.  If you don't write a review you can send Me Lunch Money for each Monday.  What do you say to that suggestion?
The HOT summer will continue into August, when I bring you to the beach for My birthday, August 5th.  So mark your calendar.  you can keep Me company on the beach while I tan My sexy body and send beach pictures, so you can imagine rubbing Me down with tanning oil.
NEXT WEEK
But you don't have to wait.  I'll have a special sexy picture pack for you next week, so you can better visualize yourself waking up everyday at My feet, ready to answer "Yes, Domina". ~giggles~  I'm bringing you into My bedroom.
Next week's session---Wait and see.
Check these hott special deals:
Unsuspecting Curse --
Powerful REMASTERED version of "Unsuspecting Curse".
Remote Control --
Can you imagine falling deeper into MY MOST WICKED CONTROL?
Black Magic Woman --
Erotic MIND NUMBING Hypnosis. Under My Spell you will never be the same...