My baby, these past few weeks I have been enjoying the beauty of spring and the blossoming flowers and trees in My garden. Even the weather cooperated and made everything more beautiful. But, what I've enjoyed the most is the wonderful beauty of the submissive mind, your mind. The deeper you fall for Me the more malleable and open your mind is to all the new possibilities that I offer you, My puppy. I deeply enjoy that you understand the benefits of My control, and come to offer your submissive mind for Me to train and condition to submit and obey My will so whatever I wish is automatically what you truly desire. you have become one with your Domina and have surrendered complete control to My Absolute Authority.
And, now you can reap the rewards of a true submissive mind. I am writing this as I prepare My trip to Tennessee. I'll be driving to Tenn as you read this blog. As you know, I take the first weekend of each month to celebrate My devoted contracted slaves, I am pleased to have you as Mine always and forever. But, let's also celebrate the beautiful, submissive mind for your love of My daily guidance. W/we have a mutually beneficial relationship. Although, W/we are physically far apart, you are living the best part of your life with Me, close to Me. My influence on your life is unmistakable and profound. I give you fulfillment and pleasure, you give Me loyalty, devotion and support. That is something very special to Celebrate.
This week, I have a SPECIAL FREE gift for My contracted.....Watch your email, there will be a gift for My sissy gurls too (something different). And everybody just wait and listen to what I have for you next week! ~giggles~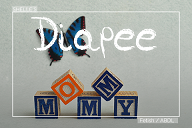 Usually, I wouldn't have a new general session for this weekend, but watch for this adorable fetish session. Well, it's not a "general" session, but, a very specialized one that may have a limited audience. Diapee is an escape FANTASY for anyone who wants to let go of everything and put his Complete trust in Me as Mommy Shelle. I have a very special lil baby gurl, who agreed that I should share some of the special moments that W/we have had in PRIVATE customs etc. If you have to spend most of your work and home day Pretending to be in charge, taking all the responsibility, you might prefer this safe world where I rock you to sleepy time, feed you mommy's milk and have you in a diapy. Curious?
UPDATES
As you read this, I will have been with My sister in Tennessee. I am so happy to see her again and to be able to help with the ongoing progress she is making. you may continue to supposrt Me with these living expenses I have while I am here, with anything you can send to Challenge to PLEASE. you are so good to Me. Thank you for all of your love and DEVOTION always.
As you know, I am exploring the possibilities of posting more short video clips on My Domina Shelle LoyalFans' page, so go visit and subscribe. Kisses. You will continue to purchase My sessions on My website as you always do...or PP of course. LoyalFans will be used as a platform for MORE private time and quick in the moment visits with Me. I want to know what your thoughts are on STREAMING there? I've never offered this in the past...My relationship with you I keep PRIVATE, just you and Me. This PRIVACY is important to Me, and you know that I try to stay safe with some privacy. So, share your thoughts and ideas about possible OCCASIONAL streaming. I had thought about a possible Shelle's School TRAININGS once in a while, (streaming)?
I will also soon be posting a new slave story on My contracted slave For Shelle website. Be sure to check out the FALL. Sexy and you will relate well.
NEXT WEEK
Next week, I have a deep hypnotic session for you, with a very happy ending.
Check out My sessions in special deals:
What Lies Beneath --
Fall deeper into My world of domination and control...
Chemical Seduction --
Hard and love drunk for My Dominance...
Hypnotically Addicted Junkie --
Listen to this Mind Altering Masterpiece...
Dopamine II --
My addictions are sooooo very good for you, making you weaker and weaker for Me...