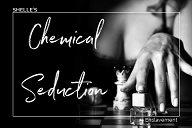 My baby, these are not normal times. For Me things are very busy and hectic. And I sense a lot of stress, anxiety and longing in the air. So, I prepared this week's session, Chemical Seduction, just to meet these current needs. I always know just what you need. I am bringing you much needed relief and a sense of normalcy when you can just be your true self. W/we are lucky to have each other.
Relax as you listen to my soothing voice during this very POWERFUL induction, slowly bringing you deeper into your subconscious mind where I am in charge. Let yourself go and become My mindless toy. you know how much I love to play with My toy collection. ~giggles~ Do you remember a trip to the carnival tent?...well you will visit Me here once again. So SEXY and alluring, more beautiful than you consciously remember. There is no resistance as My beautiful full breasts pull you into My control. Aroused and seduced AGAIN into complete submission with My intoxicating concoctions. I am your voice of Absolute Authority.
My sweet, each session another IRON bar added to the HYPNOTIC prison that I am building around your subconscious mind. One session builds on the next...each session strengthens My control over your will. I will toy with your passion, your lust, your devotion, and your desires. I play for keeps. Giggles~~~
If you LOVE an incredibly DEEP EROTIC HYPNOSIS, this hypno mp3 is PERFECT for you. If you're very tired but too restless to sleep, just listen to this induction, that should do it. IT'S POWERFUL. My sweet, you know what to do...go and listen NOW, it's My ABSOLUTE AUTHORITY and your automatic OBEDIENCE that guides you now. I'm watching your response time!
****My sweet, I know that I say this over and over again...but never forget that My VOICE plus MY powerful hypnotic/Brainwashing skills may cause permanent changes to your behaviors.
This is the perfect session to follow last week's Wild RIDE on My Rollercoaster.
UPDATES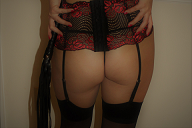 I have finally posted My new PeekABoo Picture Pack from My latest photoshoot and a few surprises. This will keep Me close to you when you really need Me for relaxation, stress relief and EXCITEMENT all at the same time. All things wrapped up in a sweet little package. ~giggles~
I am also giving you this chance to send Me to My October weekend getaway to the beach with a small contribution to My Challenge To PLEASE. I really need some time away to recharge My engine! If ONLY I had a full service slave to fit into My suitcase.
NEXT WEEK
Next week I have a little Hypnotic Bliss....can you handle more brainwashing?
Check out these special deals:
A Deeper Servitude --
I will manipulate you into a deeper servitude...
Fantasy House Dungeon - Sissy --
Come, experience your inner lesbian feelings with Me...
Vixen - Seduced Into Slavery --
Somewhat Evil Seductress-Vixen takes what She wants...