This week is dedicated to My contracted slave. I celebrate your loyal devotion and love. W/we have been on this Erotic Hypnotic journey together that will endure and deepen as W/we go forward. My obedience training and conditioning sessions will help you achieve an even higher level of servitude and enslavement, intensifying all your desires, emotions and arousal. you have become so open and obedient to just the sound of My voice conditioning your mind and create an ideal slave who craves to serve and please, which fulfills all your submissive needs to Love, Honor and Obey only your Domina Shelle. It always feels good to submit and obey your Domina.
I want to thank everyone who sent your responses to last weekend's assignment for Hypno Clinical Trials. As I wrote in My additional instructions, the Clinical Trials will continue, now, for an additional 5 weeks. you will listen again 3 times and include details to any changes that you identify or perceive from your original Report.  If you haven't done so, REGISTER for My Hypno CLINICAL TRIALS so I can send your trial results and My conclusions to your email. ONLY those registered will receive the final RESULTS.
Contracted, look to your email for May's monthly training session and listen to it on the 1st and Surrender C (or offer denial) for your Domina. It's so Sweet and Spicy.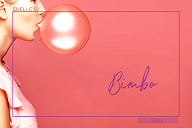 FANTASY BIMBO
And now something special for all My good gurls, who show so much love and devotion. With this week's Bimbo, I want you to imagine a simple TRIGGER that will overwhelm your open and suggestible mind...leaving you vulnerable and eager to be MINE in any way I wish. Let Me bring you deep, floating in My bubble, breathing in My hypnotic chloroform. Feel yourself falling through the air and landing at the door of My Fantasy house where all your fantasies and EROTIC DREAMS await you.
I have clothes of all the right colors and fabrics. Perfect lipstick and makeup for a lasting transformation. you freed up to be My mindless submissive Bimbo. Oh, so horny when you are becoming more feminine, becoming what I want you to be, what you want to be. I love it when you allow Me to control you COMPLETELY...when you always agree with what I want you to be for Me.
Embrace your life as My submissive dress-up doll with the Assignment I give you at the end of this session. Follow my instructions and show your Princess.
BTW, I am working on the next sissy Reform School Class, so gurls get ready for a full day with your Princess, Professor Shelle.
UPDATES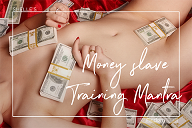 Fin-slave, the next chapter begins. Everyday is dedicated to Me by living out your slave Mantra.
I have updated My Beginning Path with updated sessions to start you off on your journey to a fuller submissive life in service to your Domina. It is not complete, yet. If you are a relative newcomer to My website or really have had little contact with Me, I will soon have an ASSIGNMENT for you so I can get to know you better and satisfy your need to OBEY. It will include a special recorded message to get you hard and horny for Me. I think you will enjoy the pleasure of being My mindless, obedient, owned puppet!
THOUGHT FOR TODAY ASSIGNMENT
I am going to record a new session with just "Thoughts for Today" for your continued indoctrination... what to think and feel... who I want you to be for Me. Now, I give you a chance to work for Me...I am giving you the opportunity to tell Me your deepest desires. So, your ASSIGNMENT is to email Me with two THOUGHTS that you most want to hear from your Domina. I expect to include one of yours. I will select those I think to be the best messages you will enjoy for your continued training to be My ideal slave.
NEXT WEEK
I have a new session reinforcing your acceptance of My obedience training.
Check out My special deals:
Proprietress of Domination --
Only through your submission to Me will you experience the immense bliss and euphoria of being truly OWNED and ADORED.
Doped and Dominated --
My sweet words triggering that powerful surge of dopamine that leaves you utterly obsessed and blissfully compliant...
A Sub-Conscious Takeover --
Listen and sleep to this Sweet and Erotic brainwashing...Familiar yet DANGEROUS to your open mind.