Do you realize, My pet, that one year ago, Valentine's Day week was spent In the Sleeping Forest and on My Farm in Tennessee. The coincidence struck Me as I had to rush home to My Farm this past weekend for a family funeral. Heartbreaking……. I was also able to oversee some improvements that needed to be made to the house. Then, I had to rush back to North Carolina for another family emergency. A reminder of how precious life is and the importance of getting the most out of it. Make every day in your life significant. Life is not about the breaths we take but the breaths that we take away. Who's breath will you take away today...
Which brings Me to Valentine's Day. This Valentine's Day brings great progress in your slave training. I have added to the quality of your life, helping stimulate you to get the most out of it. You think of Me all the time, don't you? You have found pleasure in Obedience. Pleasure in Pleasing Me by serving your Domina. Happiness in Loving Me. Now with Valentine's Day, I'll allow you the pleasure of spoiling your Princess. Valentine's Day is one of three important days of the year for your Princess, together with Christmas and My Birthday. ~giggles~
I'm sure that you have something in mind already, but just in case. You may express your love and affection to the Woman in your life with a GIFT OF LOVE for Valentine's Day. Offer your support for your Domina with a Challenge to Please tribute which goes to pay down My debts, something important to Me. Feel the pleasure of Loving Me with your gift giving this Valentine's Day. Or if you choose, check out MY Wish List.
I will have a little gift for you for Valentine's Day. After all you are My special puppy...and I want you to feel special too.
Guess what I have, just in time for Valentine's Day...Yes, My Used Lipstick, now you have the wonderful gift of tasting My lips...you asked for it and I love to make you happy. ~giggles~ KISSES, My sweet. Maybe you can send suggestions of some other things of Mine that you would be interested in.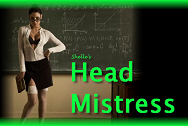 ADORE AND OBEY DOMINA
Can you say Teacher Teacher...This week is the perfect time for Shelle's instructional Brainwashing class session with Head Mistress. (This session is a COMPULSION) Again I have made it easy for you...you have no choices to make. This session is a bit shorter and so POWERFUL...you will listen over and over, especially when your free time is short. Listen and learn your lesson well, My sweetheart. How much sexier things have gotten for you when you reach out for a deeper level of servitude and enslavement. A submissive's dream come true, the pleasure of adoring and obeying Domina. Express your love on Valentine Day and show your obedience with My new orgasm control "center".
VALENTINE PLAYGROUND COMMANDS
Also, early next week I will have you return to Shelle's Playground…Aroused to be at the whim of your powerful Domina. Obeying without question or thought. Excited by your eager submission for My Trigger Commands. My puppy, I am working on new (SEXY) Trigger Commands for you. I'll notify you to SURRENDER PMT...First. I don't want to spoil the surprise. But I'm looking to lay claim to 5 continents. Only after you have obeyed these instructions, you will follow My command to SURRENDER PDH…. I hope you have as much fun following orders as I have giving you these two Trigger commands. Stay tuned.
MASTURBATION CONTROL CENTER
Take a look, now, at My Masturbation Control Center. I have updated and provided you a clearer description of My expectations for slaves and submissives. So review ALL the categories and read carefully ALL the descriptions of what I will be expecting from you. Soon all of these sexy addictions will become a natural part of your day to day life, just like stroking and wanting My permission to climax…Awwww, you want to be My good boy, don't you? Say this to Me a few times, right now: "You are my addiction and desire. i live for Your control and enslavement." you LOVE MY control, I always know just what you need.
*Next week construction will be completed and C*ck Control will include Masturbation Instructions.
UPDATES
I am making My Contracted wait another week to post the new "slave Quiz" on SFS. But I'll give you a sample question to think about.
your strongest emotion or state of mind as My slave is:
A. Lust and arousal.  B. Love and devotion.  C. Need to submit and obey.
D. Need to be under Your complete control.  E. Other:
For un-contracted submissives, let Me know, My puppy, when you are ready.
Oh, My contracted slave, your MONTHLY training session will be ready soon. The two emergencies have held Me a little behind.
NEXT WEEK----well let's see where LOVE takes U/us.
PS...do you have experience in Promoting---Advertising?  Contact ME!
special deals ...